12th & Forest, Detroit

---
The current composition of nine lots is redefined as three distinct interventions across the north and south sites. To the north, the project straddles West Forest Ave, proposing an open courtyard building with two additional small plaza spaces on its street-facing corners. On the sites to the south, two new multi-family buildings reestablish the former row houses of Lombard Terrace. Additionally, a new mixed-use building on Rosa Parks Blvd is proposed that works to both define the street and neighborhood edge and helps to frame an open space along Lysander St.

Before the era of demolition in the 1960s, the site was densely developed with homes and commercial street frontages supported by a series of alleys, backyards, and terraces. The proposed project builds from this historic character by reimagining the backyards and terraces of the past as a series of distinct yet connected new public spaces. These include a shared pedestrian street on Lombard Terrace, a courtyard plaza adjacent to the open lots on Lysander St, and two small plazas along W Forest Ave.

The scale, materiality, and porosity of the buildings along with how the public and private realms are delineated will create the character of these public spaces. Vehicular circulation and parking are separated and served by the alley running north and south to prioritize the pedestrian experience of the sites. The buildings and the outdoor spaces they frame work together to transition between the unique character of the Woodbridge neighborhood and larger developments to the west. On both the north and south sites, the proposed buildings do two things at once: they create appropriate frontages to the adjacent streets while organizing the character and quality of the interior block spaces.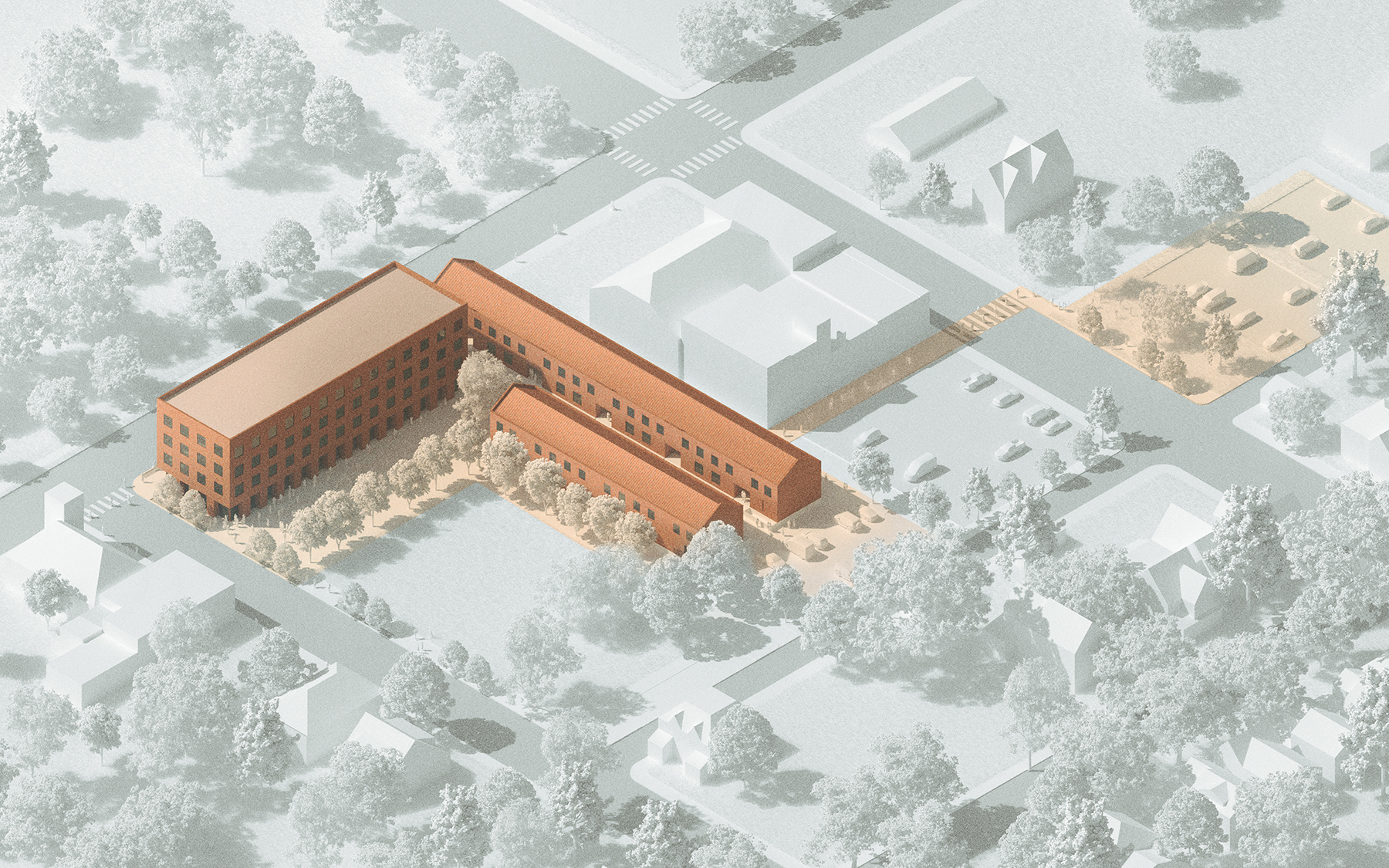 Addressing edge conditions and developing the character of the interior spaces are the two primary design drivers of the project. Associated with both of these are interesting opportunities for overlap between the commercial and residential programs and the public, semi-private, and private spaces between them.